Jyeahhhh!!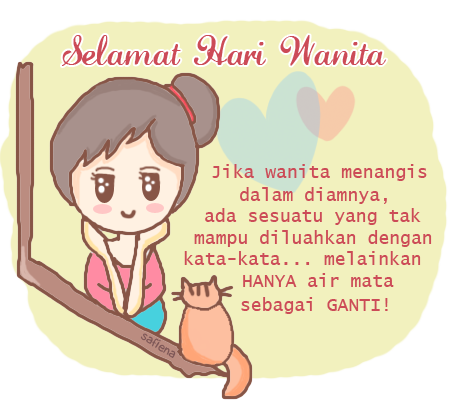 Holla Senorita!
Well semalam pagi KP dapat tahu yang every years 8 Mac is a Hari Wanita Dunia,
so to mak mak,kakak kakak , adik adik, awek awek,makcik makcik, jiran jiran,
perumah perumah bayi sekalian, KP nak ucapan "Selamat Hari Wanita Sedunia" (Nada Ramli Sarip)
to you guys! semoga menjadi wanita yang sentiasa mendokong di belakang lelaki..cewahh!
Mybe now, my entry masih short bcoz i need to get back my mood after my blog has been abandon by me dulu... hehehe.. masalah dunia yang tak dapat di elakkan dan semua orang pun ada pengalaman yang sama.
hopefully korang still akan support me.. dan semua wanita, sentiasa la di belakang KP ok..! chill yaw
salam
ahfai
kaleypecet